2016 is already off to a busy start, and Shimco is keeping the momentum going by participating in two aerospace trade shows this month. As a leader in aerospace precision parts manufacturing, we're proud to show off our capabilities and network with other major contributors to the industry.
The first show we attended was the Pacific Northwest Aerospace Alliance (PNAA) conference in Seattle, WA from February 9 to 11th. This 3-day event brought together hundreds of aerospace executives to discuss key trends in the market and supply chain. There were numerous presentations to inform attendees about OEM forecasts and production rates, aerospace analytics, new technologies and processes in aerospace manufacturing, and big data in the supply chain, among others.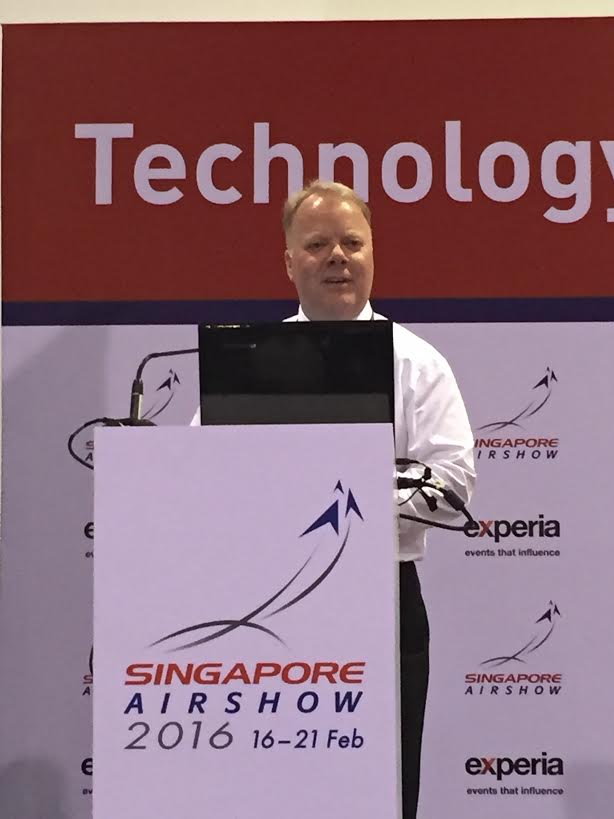 President Peter Voss speaking at 2016 Singapore Airshow
We also took an active role in the Singapore Airshow from February 16 to 21st. We had a presence in the Canadian Pavilion as part of the Ontario Showcase, and our president, Peter Voss, delivered a well-attended presentation at the show. On February 18th, he led a technology seminar on "Plasma Electrolytic Oxidation (PEO) – The Coating of the Future," to explain how this coating process results in long-lasting, lighter final products.
Capping off the month, we moved into our new Cambridge facility. Overall, this month continued a path of growth for the company, and continues to build off of our most recent milestones. We are excited to see where the rest of 2016 takes us.