The exhibition will be held June 17-23, 2013 in Le Bourget, France.
MARKHAM, Ontario o (June 3, 2013) – Shimco announced today their participation at the Paris Air Show taking place in Le Bourget, France from June 17-23, 2013. Joining 20 other Ontario Aerospace Exhibitors in Hall 3, Stand C60, Shimco will present its polyimide-based shims in addition to its extensive range of custom manufactured products of solid, laminated, edgebond and
tapered shims, laminated sheets and precision machined parts.
The 50th International Paris Air Show is the aviation and space industry's largest dedicated show with over 2,000 international exhibitors and attracting over 150,000 trade visitors. The Ontario
Aerospace Pavillion, adjacent to the Canadian Pavilion, will showcase Ontario's dynamic aerospace industry which develops, manufactures and exports globally competitive regional aircraft, ntegrated systems, products, and services for major aviation customers, as well as international aircraft, space, and defence programs.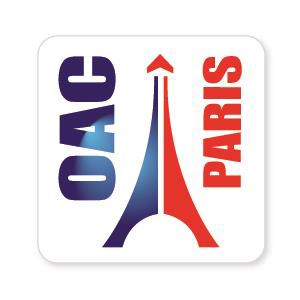 Peter Voss, President of Shimco, states, "We are pleased to partner, once again, with the Ontario Aerospace Council and the Ontario Ministry of Economic Development, Trade and Employment, at a key industry trade show. Their support has always been invaluable in promoting Shimco's world-class products and capabilities and we look forward to their continued support in the future. As a part of the Ontario Aerospace Pavilion, we will be showcasing our wide range of industry-leading products that are sold to customers all over the world."
The Ontario Aerospace Council and the Ontario Ministry of Economic Development, Trade and Employment, International Trade Branch are working together to present Ontario and the Ontario aerospace industry to the world at the Paris Air Show 2013. As part of the Canadian Delegation, Shimco will participate in numerous networking events, industry briefing sessions, and meet with Trade Commissioners from around the world during the Paris Air Show. Shimco is a long-standing member of the Ontario Aerospace Council.
About Shimco
For over 25 years, Shimco has served the aerospace, defense, space, industrial and other sectors worldwide. Shimco is a leader in manufacturing precision parts, laminated and edge-bond shims,
tapers and spacers in materials ranging from aluminum and titanium through to synthetics and composites.
Shimco offers a tradition of innovation, precision and execution, providing solutions that conform to exacting international and customer-specific standards. Shimco is an ISO9001:2008 & AS9100C
registered company and their commitment to quality, on-time delivery, lean manufacturing and financial strength is unparalleled. Canadian Headquarters are located in Markham, Ontario.
Vist: www.shimco-nd.dev.seoprrank.com
Shimco. Experience The Perfect Fit™