Shimco has been steadily thriving under the guidance of President and owner Peter Voss. It has carved out a comfortable niche for itself in commercial flight, defence, space and nuclear power industries by fitting into the role of the reliable manufacturer of metallic and non-metallic high-quality precision parts.
Over a period of 25 years, Shimco has undertaken and executed a large number of high volume projects on-time and with a negligible defect rate. From raw shim stock to shims and spacers, each product is crafted by an expert team and then subjected to stringent quality and compliance tests. With respect for tight deadlines, Shimco has revolutionized the way low-volume, rapid-turnover, high-precision production is executed.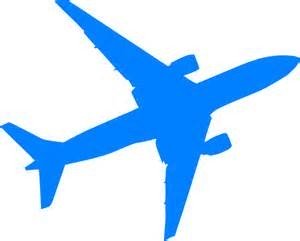 In a bid to extend its influence and continuously evolve according to the latest industry standards and innovations, Shimco spends time and money attending top-of-the-line air shows hosted by communities and societies of import within its target market.
SHIMCO'S MAIN TRADE SHOW ITINERARY:
Farnborough and Paris Air Shows
The Farnborough, UK and Paris, France air shows are held in alternate years, and are the global premier annual air shows. These air shows garner phenomenal support from both aviation enthusiasts and professionals because of the broad selection of revolutionary flight technologies on display. It is an educational (as well as a family) event, and it brings to the general public the latest updates, discoveries and aviation inventions from around the world. An information and expertise smorgasbord, these air show are the perfect stage for Shimco and its quest to stay in the know.
Heli-Expo
The Helicopter Association International's Heli-Expo is a large scale annual event that covers a myriad of agenda points. It not only offers educational courses to attending flight industry employees to equip them with necessary skills for management and maintenance, it also provides free safety and compliance training for the rotor or VTOL niche. Shimco's regular attendance allows it to network with influencers and gain knowledge about an important division that uses its products.
Pacific Northwest Aerospace Alliance (PNAA)
PNAA is especially geared to assist the Pacific Northwest aerospace industry in every way possible by building networking abilities, polishing skill-sets, allowing access to business opportunities and keeping ventures updated regarding emerging markets. Shimco relies on the PNAA to outpace the competition by leveraging education to boost company R&D and ROI.
Maintenance Repair Overhaul (MRO) Shows (Americas, Europe, Asia)
Sponsored by Aviation Week, these shows are key stages for gathering business intelligence, test driving innovations and acquiring well-qualified leads. Shimco's attendance to the Maintenance Repair Overhaul show enables it to network with the influencers within the maintenance, repair and overhaul industry – a market segment that requires precision machined parts and accounts for a growing part of Shimco's business.
To know more about the product range and the riveting case studies of customer success, contact +1 (905) 471-6050 or email info@shimco.com.